J Boog really made a name for himself with last year's Let's Do it Again on Don Corleon's Major riddim. Since then he has voiced tunes for French duo Bost & Bim among others.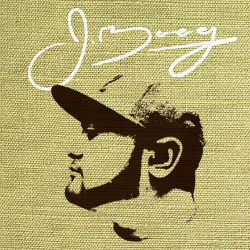 These two tunes along with six other are collected on the brand new J Boog EP, titled EP, available as digital download.
J Boog's raspy soulful voice suits several types of riddims, something the EP shows very well. From the hip-hop inspired one drop Coldest Zone to the mellow Waiting on the Rain, with its infectious whistling.
Included are also an interesting take on Junior Murvin's Lee Perry produced classic Police and Thieves.
This set makes it clear that J Boog should be awarded a full album for himself.