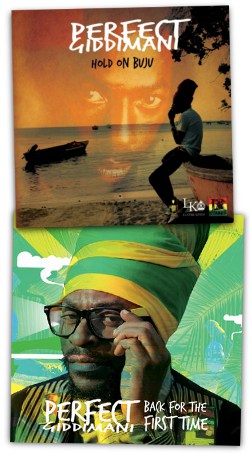 "One thunder ball can free my general!
Hold. On. Buju"
Hold On Buju is the latest release from the eccentric and colourful chanter from out of St. Ann, Jamaica, Perfect, who is also gearing up for a full album, on which the tune is featured, later in 2011. The track comes from the venerable Californian based imprint, Lustre Kings Productions and is (OBVIOUSLY) in tribute to the infamous Reggae legend Buju Banton, who is currently incarcerated, awaiting sentencing, on a significant drug conviction. Certainly this isn't the first tune of its kind, but it just as certain to be one of the finest.
Perfect's forthcoming album, 'Back For The First Time' will be in stores soon, but fans can currently grab up the album's initial single, Hold On Buju, through etailers across the globe, courtesy of Zojak Worldwide.