Veteran Jamaican saxophonist and producer Dean Fraser has assembled an all-star cast of singers and musicians to pay tribute the late and great Gregory Isaacs, who passed away last year.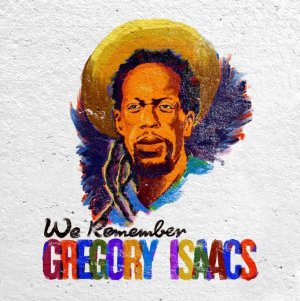 'We Remember Gregory Isaacs' is a two disc album released by VP Records. The first disc presents 16 of legendary vocalist's hits as well all lesser know tunes. Featured artists are among others Tarrus Riley, who sings Front Door, and Gyptian, on a version of My Number One.
The second disc contains instrumental versions performed by Dean Fraser himself.
This is the second tribute to the Cool Ruler. French producers Irie Ites did a relick of Soon Forward voiced by The Tamlins, Naggo Morris, Trinity and Dillinger already in December.
'We Remember Gregory Isaacs' will reach the stores in August.