The once very promising Warrior King may not have been heard from in quite some time, but he's soon headed back to change that and in a very big way - His brand new album [number four to date], 'Tell Me How Me Sound'.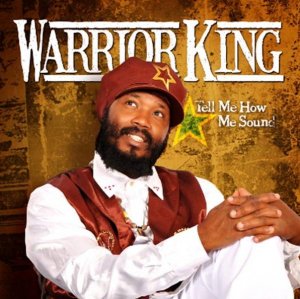 The album, which is set to reach stores in August is produced by veteran Colin "Bulby" York and is to be released by Tad's Records, which has a reputation for [generally] pushing high quality and predominately Roots Reggae sets.
Reportedly 'Tell Me How Me Sound' will feature mainly new tunes, with the only exception being previous single - The very well received Melody.
The return of Warrior King, 'Tell Me How Me Sound' hits stores across the planet in August.