Today United States Judge Jim Moody in the Sam M Gibbons US Court in Tampa Florida sentenced Buju Banton to 10 years for drug trafficking offences.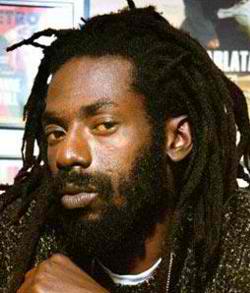 A jury found him guilty in February of conspiracy to possess with the intent to distribute cocaine, possession of a firearm in furtherance of a drug trafficking offence and using a telephone to facilitate a drug trafficking offence. The judge threw out the gun charge, acknowledging that Banton had no idea others involved in the conspiracy were carrying guns, which was the basis for the charge and he was therefore not convicted of carrying a weapon himself.
The harsh sentence is in fact the lowest sentence legally allowed for his role in a large cocaine trafficking deal that took place in 2009 and had he been found guilty of the firearms charge he could have expected at least a further 5 years to his sentence.
Banton appeared at the sentence hearing, which lasted just over an hour, dressed in grey jail scrubs and shackled at the ankles. He did not speak in court and did not react when Judge Moody announced the sentence he just blew a kiss and waved to his subdued supporters, some of who were crying, as he was led away.
He will serve his time at the FCI prison facility in Miami and with good behaviour could be out in 6 years. His attorney David Oscar Markus says he plans to appeal stressing, "This fight is not over, we will keep fighting for him. Mark Myrie (Buju's real name) is my brother, and I'm going to keep fighting until they tell me to stop."