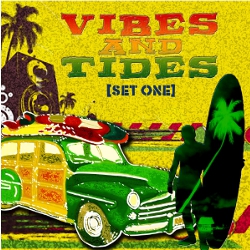 Mango Seed Music recently put out the 16 track compilation 'Vibes and Tides - Set One' with tracks from both new and veteran artists and producers.

You'll find the sweet soulful voice of Bunny Rugs along with Sizzla's chanting. The majority of the tunes are by singers in the – just like Bunny Rugs – soulful vein. Jah Cure, Tony Curtis and Maxi Priest just to name a few.

'Vibes and Tides' is a great introduction for new reggae listeners that want to get more acquainted with the sounds, or for the older ones that just need some sweet vibes.