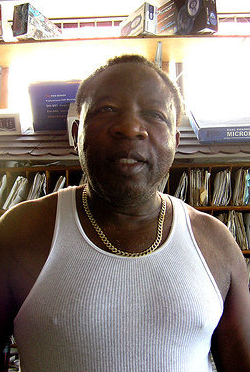 Veteran music producer Winston Riley was shot in the head on November 1, 2011 at his home in Kingston. According to police reports the producer received a shot to the head and arm. He is currently in a Kingston hospital recuperating from the injuries. Over the past few months Winston Riley has been the subject of a several attacks as he was stabbed and shot as recently as September 2011. In September 2009, his studio Techniques Records at 99 Orange street was fire bombed.
He is not the first person in the Jamaican music industry being shot this year. In August Joel Chin - A&R for VP Records - was shot dead and Copper Cat was shot in January, reportedly for robbed for his Blackberry device.
Winston Riley is popularly known for forming the group The Techniques in 1962. After leaving the group in 1968 Riley got into producing and turned out some of the massive hits on his Techniques label. Among two of his biggest successful productions were Double Barrel done by Ansel Collins, the Stalag Riddim which featured the song Arlene done by General Echo, Ring the Alarm done by Tenor Saw, and Bam Bam done by Sister Nancy. He also scored big with Boops Riddim done by Supercat. Both the Stalag Riddim and Boops spawned several hits off those two riddim leading to Winston being one of the most sought after producers in the 80's. In 2008 Riley did a massive refurbishing of his record shop/studio which is also now a museum and is located on Orange Street in the heart of Downtown Kingston. His son, Kurt Riley, known as the Party Animal is a successful disc jockey on the Jamaican party scene.