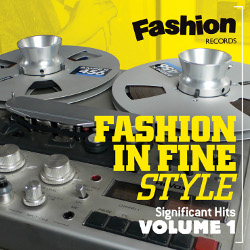 Late last year it was announced that Fashion – one of UK's most successful reggae labels – was set to digitally reissue their catalogue during 2012.
The first batch will hit the streets on March 19th and includes ten albums, of which one is a new release titled 'Fashion in Fine Style - Significant Hits Volume One'.
Among the titles to be reissued in March are Frankie Paul's 'FP The Greatest', Starkey Banton's 'Powers Youth', General Levy's 'Wickedness Increase', Nerious Joseph's 'Guidance' and the Tippa Irie and Papa San combination album 'JA to UK MC Clash Vol 2'.
Further albums from the catalogue as well as greatest hits and remix packages will be put out over the next few months.