From the clubs of South Florida to Kingston's recording studios, Nadia Harris McAnuff has packed a busy schedule in the past three years.
The daughter of roots-reggae singer Winston McAnuff, she is determined to make a name for herself without riding on her famous father's coat-tails.
"I have been going back and forth to Jamaica for the last three years and I must say, it has been a blessing on many levels. My goal is to continue making 'ones' aware of Nadia Harris McAnuff," she said.
McAnuff, who is in her 30s, was born in Florida. For over 10 years, she has been a member of Agape, a band with strong soul and funk influences.
She is working on an album with them but recently did a number of recording sessions in Kingston aimed at introducing her to the Jamaican market.
One of the producers she worked with was Franklin Irving, who cut his teeth in Jamaica's music business during the mid-1970s, hanging out daily at the famed Channel One studio.
Irving produced the aptly-titled Home Away From Home, McAnuff's most ambitious Jamaican release to date. She admits it is partially auto-biographical.
"This song is about my life and journey for the last 2.5 years, as well as world/love issues that are simple but hard to grasp by some," she said.
Marcus Said, another song she wrote and recorded in Kingston, will be released soon and was produced by legendary guitarist Earl 'Chinna' Smith.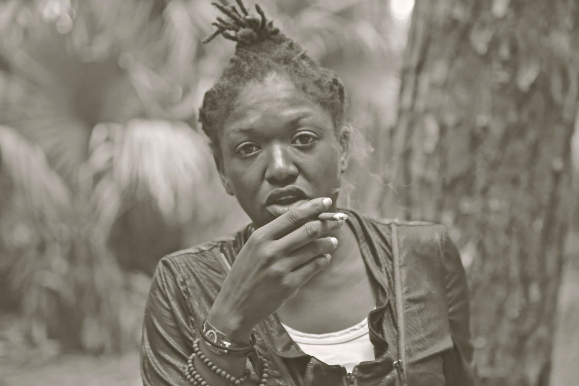 McAnuff's influences are diverse. From the roots of Bob Marley and Peter Tosh, to Nina Simone's jazz phrasings and neo-soul of Sade.
Breaking into the Jamaican scene, she notes, is no walk in the park.
"The response could always be better in my eyes but I give thanks to them and those who are listening and supporting live venues."