Long careers are a rarity in reggae, especially among dancehall artistes. With over 30 years in the music business under his belt, Sanchez has more than earned his stripes.
The 50-year-old singer has had a banner year, after a relatively quiet 2015. He has appeared on major events such as Rebel Salute and Reggae Sumfest, putting in show-stealing performances.
Last week, Sanchez performed on Damian 'Junior Gong' Marley's increasingly popular Welcome to Jamrock cruise. That gig won him new fans. "It was excellent, I was well-received by the audience. I know that it will introduce me to a different audience, as it was a mixed crowd...people from all over the world," said Sanchez.
He added that, "It is truly important for me to perform outside of the dancehall crowd to show my versatility, so that the audiences can experience the charismatic and gospel side of me."
According to his wife and manager, Monica Jackson, there was a major push to re-introduce Sanchez to Jamaican audiences in 2016. The move paid off, as he was a hit on the big shows as well as intimate events.
"This year, I would consider one of the busiest. 2016 has being a very successful year for us," she said.
Sanchez burst onto the scene in the mid-1980s when the singer was still an attraction in Jamaican music.
He had a flurry of hit songs, mainly covers of pop tunes by American acts like Jermaine Jackson (Loneliness), Skeeter Davis (End of The World), Larry Graham (One In A Million) and the Australian group Air Supply, whose Here I Am he took to the top of Jamaican charts.
Along the way, Sanchez has had his share of original hits, including Never Dis The Man and I Can't Wait, produced by Philip 'Fattis' Burrell and Bobby Digital, respectively.
He has survived in a business that has, in some instances, not been kind to some of his contemporaries.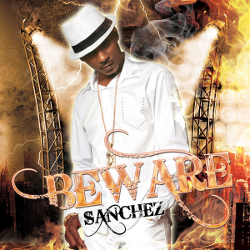 Sanchez has a new album for John John Records, Beware, on the market. Another set he was working on with producer Lloyd Campbell at the time of Campbell's death in October, will be complete in 2017.
Thirty-odd years after getting the breakthrough, Sanchez has no problem with being one of dancehall's elders. He has more to offer, he stressed.
"I don't want to sound self-centred, but yes, and why I say yes I never stop striving to be better and working towards going higher. And with the blessing of God I will continue to work to packed venues."