Like many white British teenagers in the 1960s, David Rodigan was obsessed with the exciting music that came out of Jamaica.
Unlike many of his contemporaries, his passion for ska, rock steady and reggae never waned. He became one of the music's most famous Disc Jockeys, sound system operators and connoisseurs.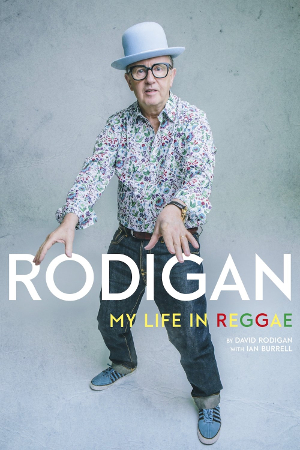 The bespectacled Brit, now 65, reflects on his long association with Jamaican pop culture in the book, Rodigan: My Life In Reggae, which was released in early March.
Rodigan, host of the weekly Rodigan show on BBC 1Xtra, describes his memoir as "a frank and honest story about my journey."
The Germany-born Rodigan got into broadcasting in 1978 with the BBC. Roots-reggae was still on a high in the UK but pirate radio was also giving underground acts like Linval Thompson and Sugar Minott a following in West Indian communities.
One year later, Rodigan visited Jamaica for the first time, meeting producers including the legendary Osbourne 'King Tubby' Ruddock and Joe Gibbs, and went to Channel One and Randys studios.
"It was a very special time, a special period. I got to meet my heroes," he said.
Though he hosted popular reggae shows on the BBC and Kiss FM, Rodigan credits his clashes with top Jamaican DJ Barry 'Barry G' Gordon and sound systems like Bass Odyssey, Bodyguard and Stone Love for introducing him to diehard dancehall fans.
"It seemed silly (clashes) at the time but it turned out well, didn't it?" he said, chuckling.
One facet of reggae that has changed considerably since Rodigan began following the music, is the UK scene. Black Brits are no longer interested in a sound their parents and grandparents brought to the country.
"They are more interested in Grime, not so much dancehall or reggae. There isn't a new Aswad, there isn't a new Steel Pulse...there's more likely to be a new UB40," he said.
Rodigan: My Life In Reggae is a perfect segue into 2018 when the jocular Rodigan celebrates his 40th anniversary as a broadcaster.